How much will the suggested weekly dates cost?​
The weekly date plans are budget-friendly.  They are structured so 3 out of 4 of the dates can be done at minimal cost or free, and only one date per month will cost $30-$50.  We know money can be tight, and is the number one reason for divorce, so modify them if $30 per month is a financial strain.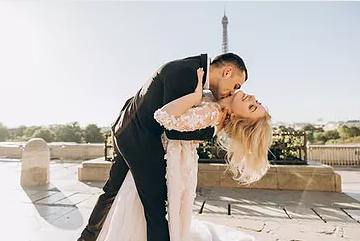 ---
Why do you send the packages via paper in the mail instead of email them? Wouldn't it cost less and save paper?
There are a couple reasons for this. One is that emails get "lost," quickly scrolled over, or forgotten. Physical papers have shown better follow-through and when it comes to your marriage, we aren't risking a forgotten email. Another reason is that we want you to be able to put your phones down during your date and reconnecting time, not having to rely on them to pull up your plans for the date.

---
Who designs the dates and marriage challenges?
The dates and challenges are put together by a group of married people in varying professions, in diverse stages of life, representing differing personalities to develop a well-rounded plan for you. At times, there will be two dates in one week to choose from to fulfill our adventure-seeking subscribers and also those wanting a more laid-back date.